Walking into the world of parenting, one of your primary concerns lies in the safety of your baby. Whether they are awake or asleep, your baby's safety and comfort remain non-negotiable. We understand the subtle spikes of anxiety that hit a parent when they are unaware of their baby's status, even for a second. However, your solution should not come at the expense of your sleep. You do your best, and you have earned your rest. So, let us guide you through some excellent safe-sleeping tips, which would ensure comfortable nights around your household for you and your baby.
Tucking Your Baby Up for the Night
When you get your baby ready for sleep, our first tip would be to project how you feel to your baby. Think about what clothing would make you most comfortable during the night, and then dress your baby up in a similar fashion. If you would wear short sleeves and would sleep on thin sheets, dress your baby accordingly. And if you go for a long-sleeved option on a chilly night, cover your little one up and keep them comfy!
It's good practice to dress your baby lighter than overdoing it. Just make sure that they are warm enough and avoid all unnecessary clothing items. Hey! It's a baby, and they cannot regulate their temperature by themselves.
Making Your Baby's Bed
As we mentioned before, your baby cannot regulate their temperature. Therefore, setting the temperature of the room is vital to ensure that they sleep comfortably.
Use a room thermometer or the room temperature reading from your baby monitor (We suggest you get one if you don't already)
It is recommended that a baby sleeps at a temperature between 20° to 22.2°C for optimal comfort, but you can play around with this number a little bit, depending on the weather.
Check if your baby remains warm and not too cold. If they sweat a lot, adjust their clothing for comfort. Ensure that they are simply warm by observing if they are sweating or shivering.
We recommend you touch your baby's back or tummy as they are the best touchpoints to get an accurate reading to check your baby's temperature.
Also, it is important to keep in mind that your baby's condition, whether they have a cold or any other unavoidable factor, may affect their temperature and interfere with their ability to sleep comfortably.
Layering Your Baby & Bed
With the tips we gave you earlier in mind, you can now proceed to dress your baby and the bed with the most appropriate layers possible. For your baby, you can either use:
Swaddles (Use the TOG rating system to choose)
Singlets
Onesies
Pyjamas
For your bedding, you can play around with:
Underlays
Additional Top Layers
Tuck Sheets (Use the TOG rating system)
Sleep Pouches
Sleep pouches are quite handy during summer and winter. A pouch can be used to replace the need for blankets, and in terms of security, they can offer a safer sleeping solution for your baby.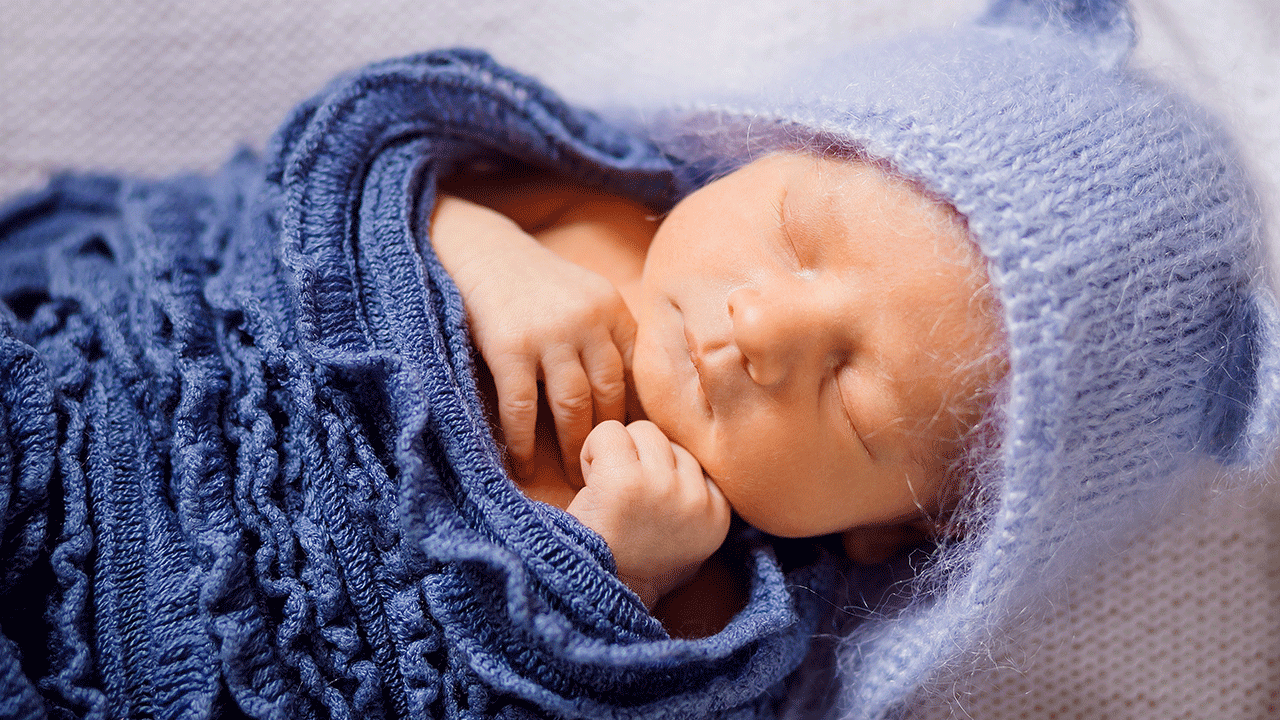 Important: Never place your baby in any position other than flat on its back. Always place them on their back and do not use any head coverings. Make sure that the bedding is properly fixed without any fabric coming loose. You could use a safe infant sleeping bag instead of blankets. Pay attention to the bumpers and pillows, and make sure that they remain firm as well. Tempting as it may be to watch your baby sleep peacefully with their toys around them, do not place soft toys in their sleeping space.
What is the TOG Rating System?
The TOG rating, which stands for Thermal Overall Grade, is a measure of thermal resistance of a unit area, also known as thermal insulance. It is commonly used in the textile and baby textiles industry and is a European warmth rating. This has nothing to do with weight. The higher the TOG rating, the warmer the product. It refers to the level of warmth that the fabric provides rather than the thickness of the fabric or the material type. Most garments that carry a TOG rating will come with a reference guide that helps you out with your decisions on what to dress your baby with.
Taking Precautions Against SUDI and SIDS Incidents
Disclaimer: Do not be alarmed! Just relax and follow these steps to ensure that your baby is raised in a risk-free environment.
SUDI refers to Sudden Unexpected Death in Infancy. When a baby dies unexpectedly with no apparent reason, this term is used to classify the incident. This includes SIDS, which stands for Sudden Infancy Death Syndrome. This is a rare condition and commonly occurs with infants aged 0-12 months.
Starting off with putting your baby on its back, there are several steps that we can take to effectively eradicate the risk of SIDS.
Put Your Baby to Sleep on Their Back
The risk for SUDI or SIDS increases if your baby sleeps lying on their sides or flat on their belly. Avoid this at all costs. You can expect the baby to stay put until they are about 4-6 months old. But when they start to roll over, keep an eye out and reposition them flat on their back.
Do Not Cover Their Heads
Tuck them in safely and avoid putting anything over their head, as we mentioned earlier.
Breastfeed For Safety
Breastfeeding your baby has been shown to reduce the risk of SUDI and SIDS by almost 50%. It also decreases the risk of other fatal sleeping accidents.
Smoking is a Huge NO!
Countless studies have proven that second-hand exposure to smoking, or passive smoking as it is more colloquially known, increases the number of respiratory and other health risks in babies. Smoking during pregnancy and even after birth significantly increases the risk of SUDI, SIDS, and other fatal sleeping accidents. Keep the smoke as far away from your household as possible.
Keep Them Close
For the first few months, share a room with your baby. It is recommended that you keep the baby close for the first six months of their life and preferably an entire year for naptimes and sleep times.
Use A Standardized Cot
A standard cot is non-negotiable. Purchase a cot that is built according to the required safety standards. Check if the cot carries the following label: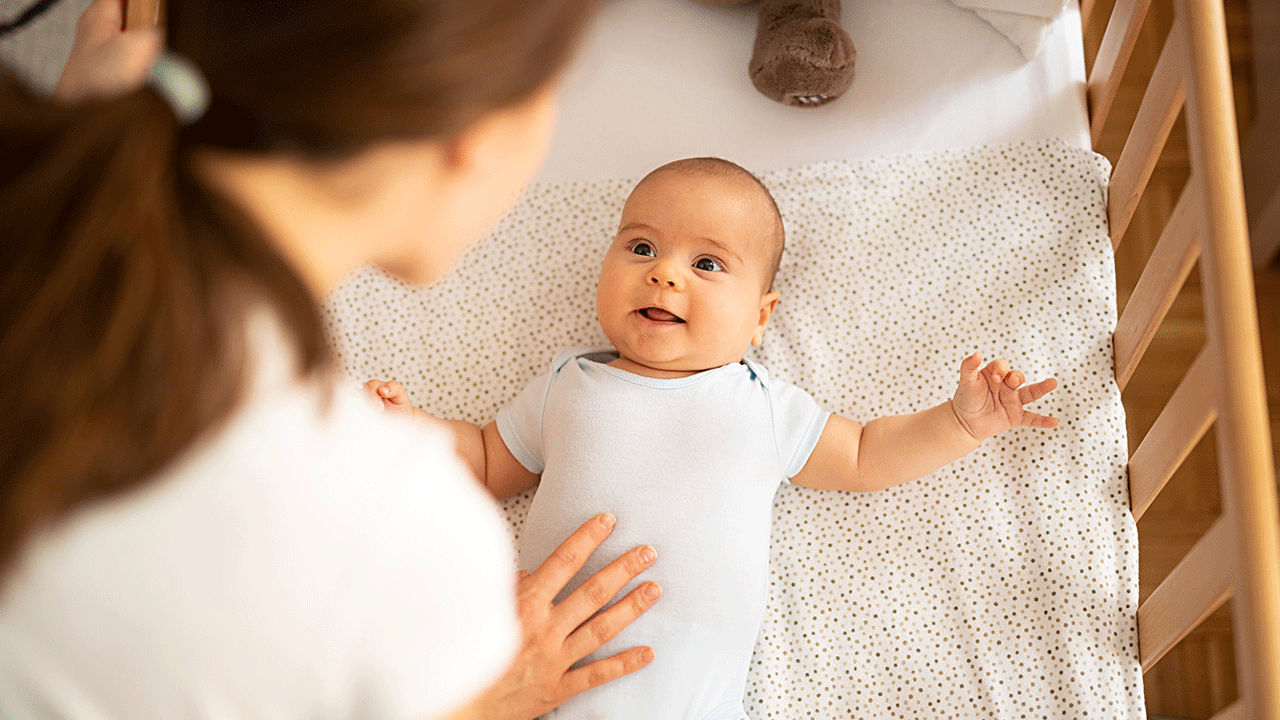 The Product Safety Standards (Household Cots) Regulations 2005 (Regulations) set sections of safety standard AS/NZS 2172:2003 Cots for household use – Safety requirements with amendments as the product safety standard that suppliers of new and second-hand cots supplied in New Zealand must comply with.
Cots that do not meet the above safety requirement could contain many risks. For more information on the safety standard of a cot in New Zealand, please visit: https://comcom.govt.nz/business/your-obligations-as-a-business/product-safety-standards/household-cots
Apart from the above SUDI and SIDS-specific tips, follow the initial tips we provided. Do not place toys and other foreign objects with your baby when they sleep; use a firm mattress, dress your baby according to the weather, and you are good to go!
In case you have a babysitter or entrusts other carers with your baby's safety, it is important that you educate them and have them well versed in the above safety guidelines and the risk of SIDS and SUDI. Make sure that they are completely thorough with all safety measures before you entrust your baby's safety to them.
On a closing note, it is extremely important that you practice safe sleeping with your baby. It may seem like an impossible job, but trust us, and you don't have anything to worry about. If you made it to the end of this article, it is proof that you are an amazing and dedicated parent, and we are pretty sure that you have got what it takes. If you do have any questions, refer to an online source or get help from an experienced parent. Do go through the rest of our baby tips that cover a wide range of topics that would equip you with the intricate yet beautiful endeavor of raising a child. Good luck!